Best Temperature for Serving Champagne
What is the perfect temperature for serving champagne?
If you are not into wine but love drinking Champagne, we are pretty sure you know how to store your beloved beverage, using wine coolers. But do you know the right temperature they must be served? 
Best Serving Temperature
Not every Champagne should be served at the same temperature. Remember, there are non-vintage blends as well as mature vintage. Due to their different properties and varying degrees of complexity, they should be served at separate temperatures, depending on the quality, to enjoy their flavor and aroma. 
For Non-Vintage
Ideal Temperature Range: 8 – 10°C (46.4°F – 50°F)
Fridge Cooling Time: 4 hours approx
Freezer Cooling Time: 15 minutes
Ice Bucket Cooling Time: 20 minutes
Serving your Champagne only slightly chilled between 8 and 10°C will reveal a good non-vintage Champagne's true nature. This will take around four hours in a typical refrigerator in a normal setting. If you're in a hurry, 15 minutes in the freezer ought to do the trick.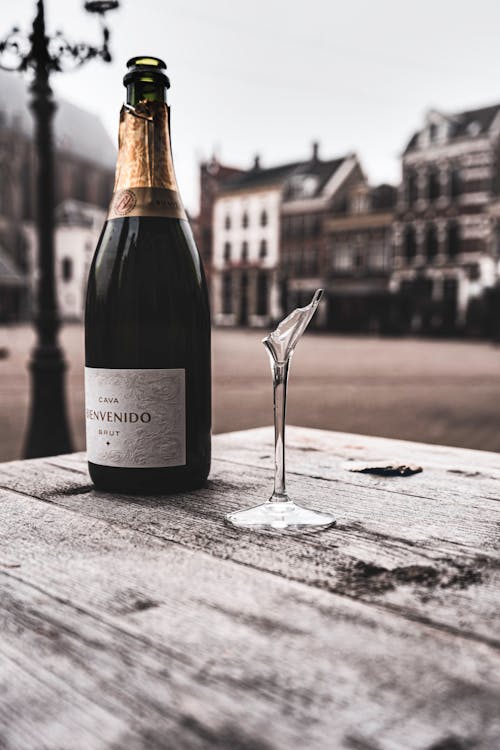 For Vintage & Special Cuvée
Ideal Temperature Range: 10 – 12°C (50°F – 53.6°F)
Fridge Cooling Time: 3 hours approx
Freezer Cooling Time: 10 minutes
Ice Bucket Cooling Time: 15 minutes
Exceptional or vintage Champagnes are better served slightly warmer. Drinking a particularly good Champagne between 10 to 12°C will unlock its diverse aroma and flavor. Vintage Champagnes are very delicate and when served too cold, they stun the taste buds rather than absorbing them into the palate.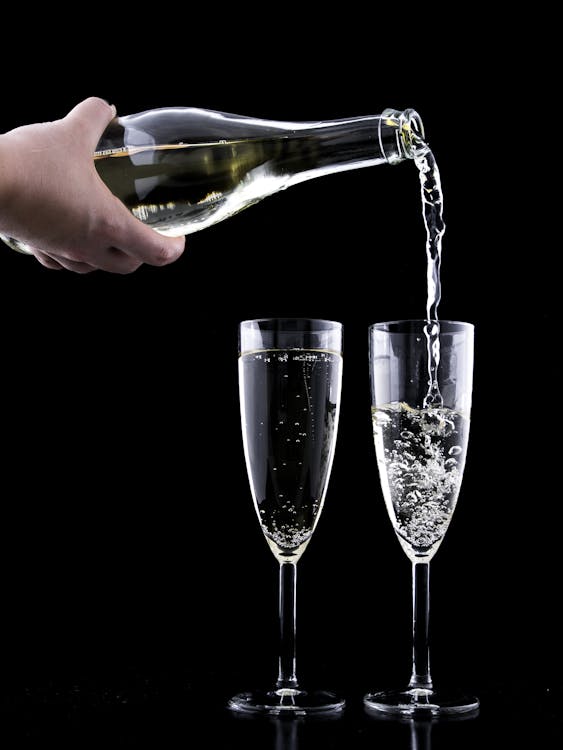 Our Tips
Consider the quality of the Champagne you're tasting and use that to gauge the final temperature. Check the bottle when chilling by touching both the neck and the body. They should feel about the same when the Champagne is ready. If the body is cooler, it may need a little longer for the cold to disperse properly.
An interesting exercise when testing any Champagne is to serve on the lower end of the temperature range. Let it warm up slightly as you taste over intervals. You will experience firsthand how its character and taste changes according to temperature.
Lower quality wines tend to be served at colder temperatures. This often helps in concealing defects or masking lackluster delicacy. Conversely, superior wines with particularly complex structures are best served when slightly warmer.